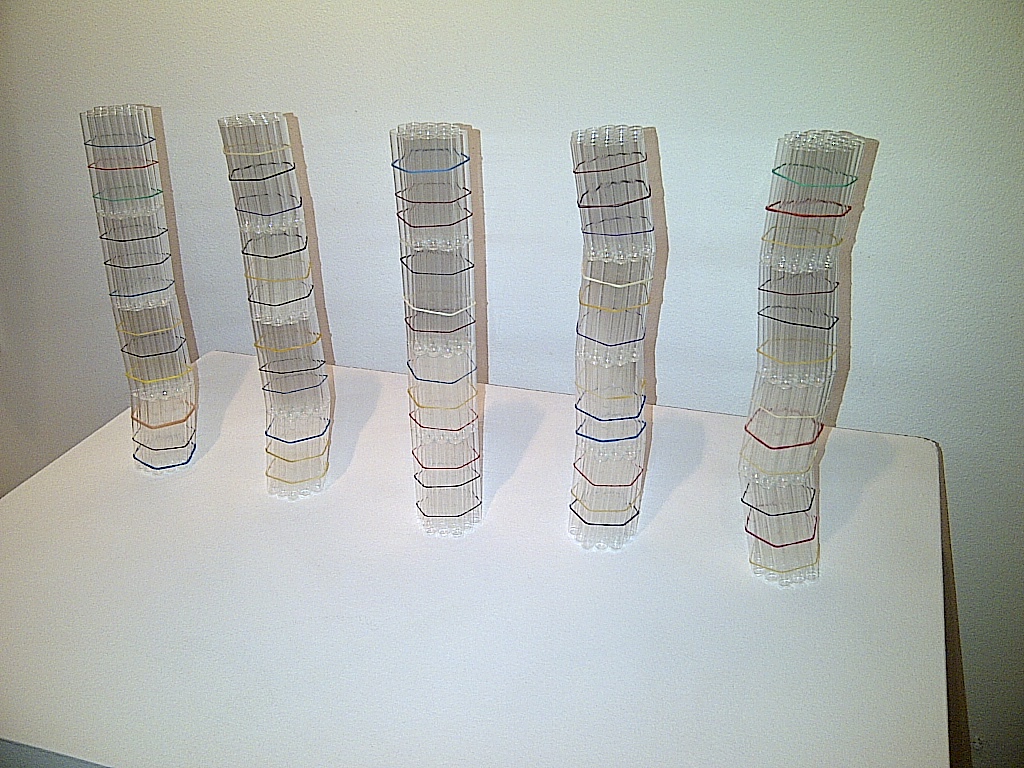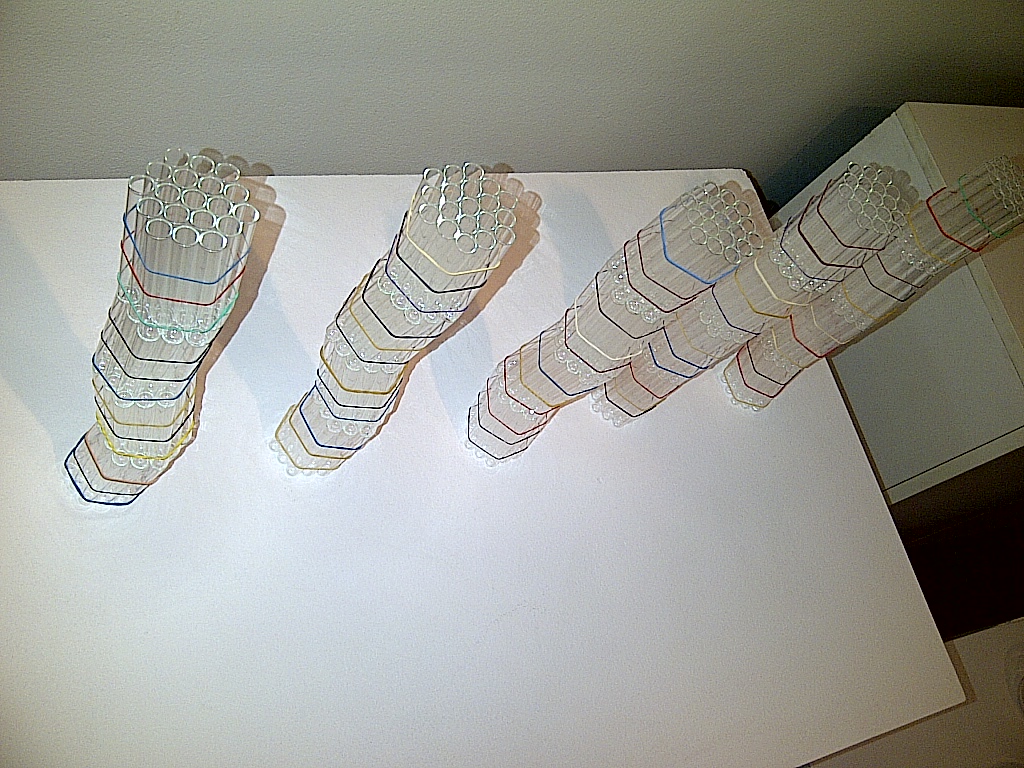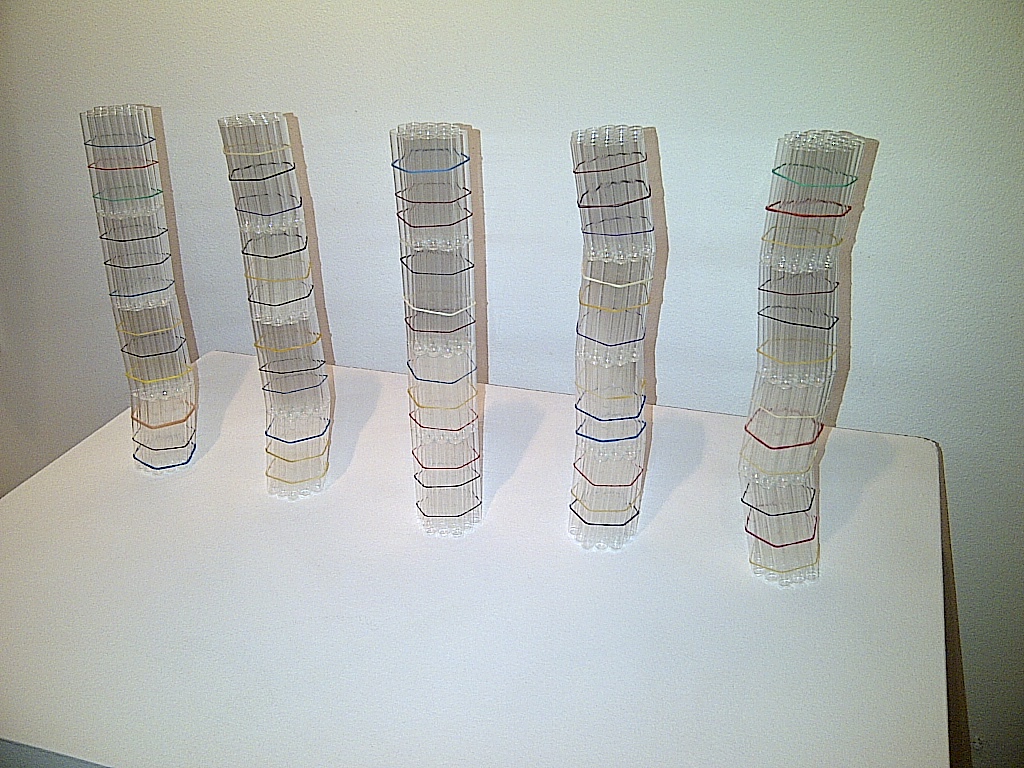 Shanghai Mille Fiore 2012 Glass Artists Gallery 30/30 Exhbition
Finite energy and global material resources have caused many artists and designers to reconsider ways of working within their practice. In the filed of sculpture and object design, there is need to explore more sustainable material responses to creative concepts.
The work focuses on an assemblage of found modular components of light and thin lab glass that form units of vessels that can in turn combine with rubber bands to form a larger series of vessel forms. Each 'tower' of glass can be off set and hence change shape with ease while maintaining a stable form. This work seeks to scaffold an approach to designing and making objects that shows the potential for minimal energy and material production, as well as a fully recyclable material outcome. The work is minimal as well as functional, and represents an innovative challenge to glass forms produced using blown and cast processes that require large amounts of heat and material to produce.
Shanghai Mille Fiore was included in the 30/30 exhibitions at the Glass Artist Gallery, which is one of the oldest and most prominent glass Galleries in Australia. The gallery has an international reputation, which is evidenced by their representation by invitation in several international collectable art object fairs such as Collect in London and SOFA Chicago. Ms Cahill selected 30 artists to represent the history of the Gallery since it's opening in the 1970s.